" Mathew 28 verses 19 - 20, Romans 1 verse 16."

In fulfilment of its mission which is derived from the great commission Blantyre Baptist church has been involved in evangelism. Its mission activities have been both local and international.
On the local scene Blantyre Baptist has been on mission trips to the North, Central and Southern regions of Malawi. In the North Blantyre Baptist has been to Mzalangwe in Mzimba district. On two occasions mission trips have taken place, the gospel been preached and the people responded to the gospel. A church was planted and a missionary as deployed there. He is Reggie Mhango. This was in 2010 and 2011.
In the Central region a mission trip took place this year, 2012 at Makwangwala in Ntcheu. Through a former member of Blantyre Baptist Church, Mr Zithonje, following his retirement he went back to his home village and he invited the church to go help him evangelise. The gospel was preached and about 30 people gave their lives to Jesus.
In the Southern Region Blantyre Baptist has been to Makanjira at the trading centre and at Nalungu. Both places are along the Lake Malawi. The predominant tribe at the later is Yao while at the later it is very mixed with people from the North, Centre and South. The condition of the road to Nalungu makes it very difficult to navigate. It takes about five hours to reach there from Mangochi Boma. There have been three mission trips in 2010, 2011 and 2012. A church was planted at Makanjira and a missionary by the name of Gilbert Demora was deployed there.
Every trip we have had a team ranging from 7 to around 20. The program involves showing the Jesus Film. Open air ministry, sports ministry, door to door ministry. It is always a joy to see people surrender to the Lordship of Jesus Christ and be baptised and become members of a local church.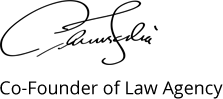 Once Blantyre Baptist Church has been to Tete,Mozambique for mission outreach. Through the call by Rev Pio the church responded and preached the gospel is this fast growing mining city near the Zambezi River. As the Lord leads the church we will continue to go outside of Jerusalem and Samaria to the ends of the earth.
Years Of Experience
Feel Free to Contact us any time
Line 1: +265 881 913 715
Line 2: +265 994 453 325
----------------------------------
Email: prayer@blantryrebaptist.org
ENGLISH SERVICE 7:00 AM - 8:00 AM
CHICHEWA SERVICE 8:30 AM - 10:00 AM

ENGLISH SERVICE 10:30 AM - 12:00 PM